Instructions for Use2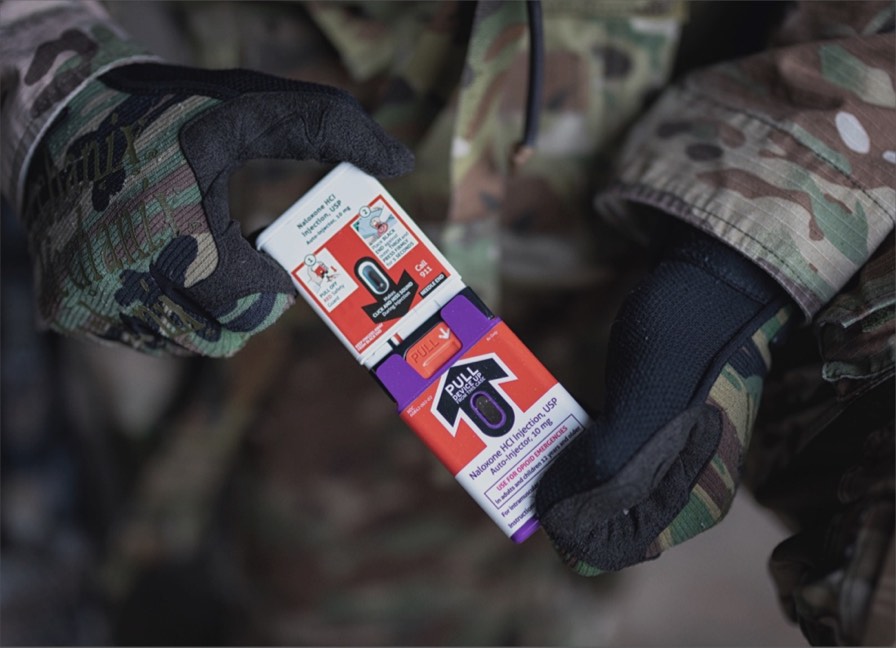 Step One
Firmly pull the auto-injector from the outer case.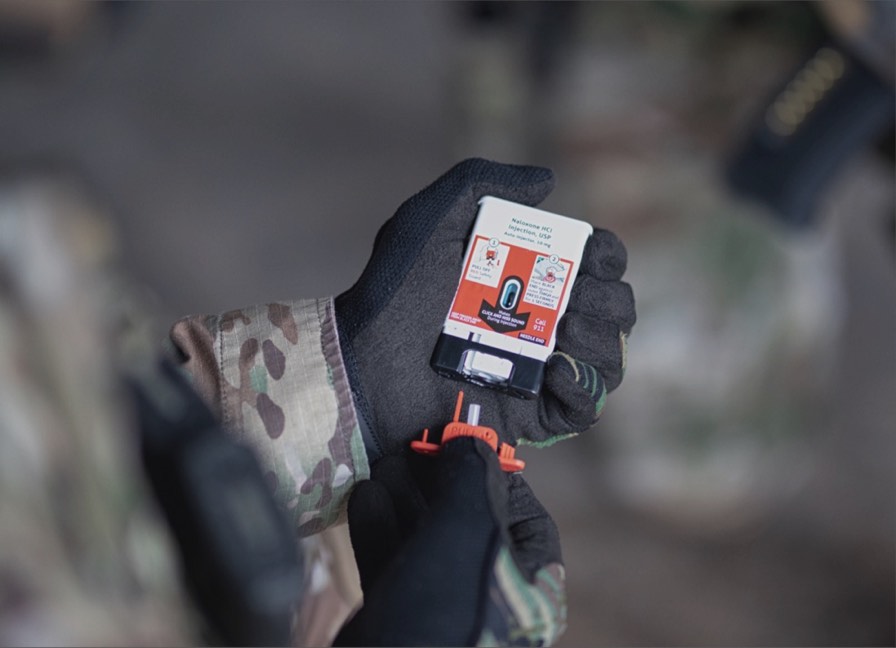 STEP 2
Pull off the red safety guard.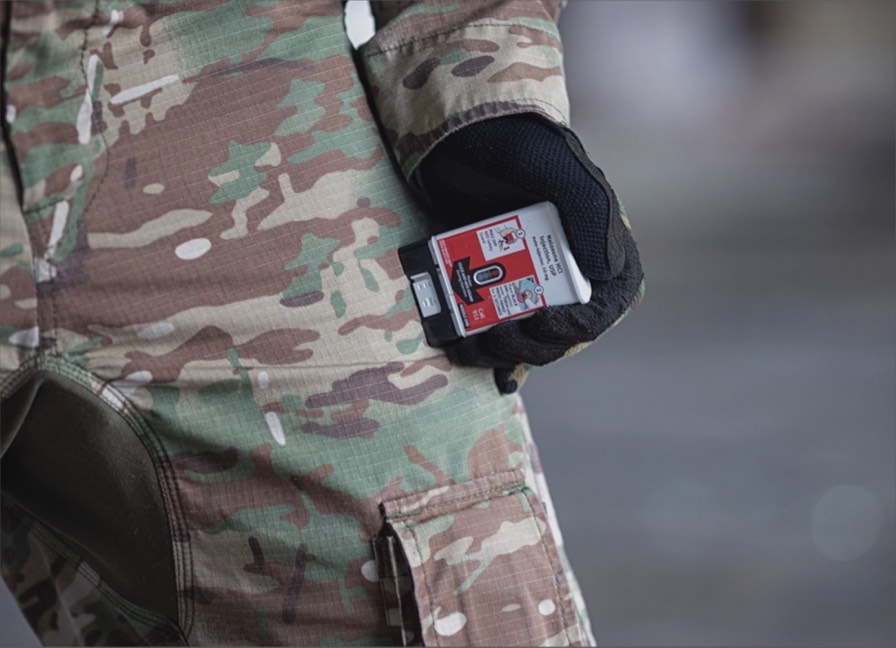 STEP 3
Place the black end of the auto-injector against the outer thigh, through clothing or personal protective equipment equipment (including MOPP4 PPE). Press firmly until you hear a click and hiss and hold in place for 5 seconds.
If symptoms return, administer an additional dose of Naloxone Auto-Injector 10 mg.
Kaléo is a market leader in emergency use auto-injectors and is committed to protecting military, police and emergency responders. Our gas-powered auto-injector is durable, reliable and compact, designed to protect and make a difference in people's lives.