A Countermeasure to the Threat of Synthetic Opioids
Kaléo designed this device to be useful in protecting civilians and government employees who may come in contact with ultra-potent opioids in the fulfillment of their duties or during a mass casualty event. Naloxone Auto-Injector 10 mg can be administered through clothing, including personal protective equipment such as MOPP4. Removal of personal protective equipment is not required.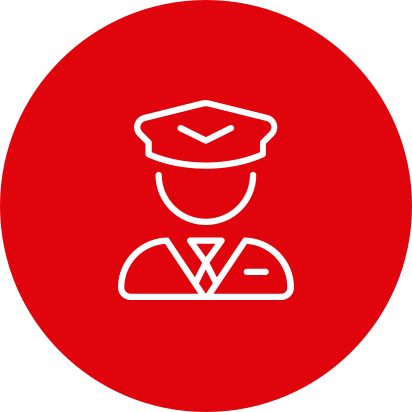 Military environment with weaponized opioids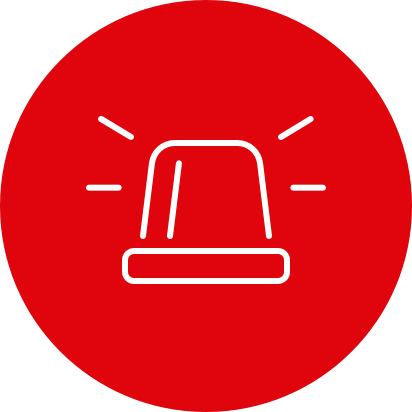 Domestic terrorist attack using weaponized opioids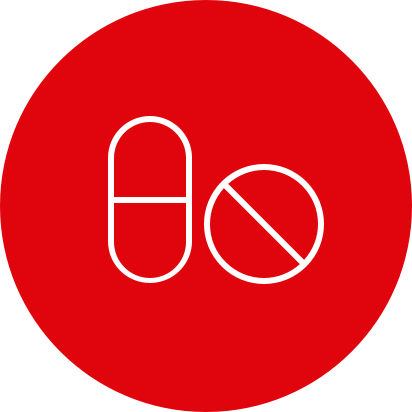 Illicit drug production facilities with aerosolized opioids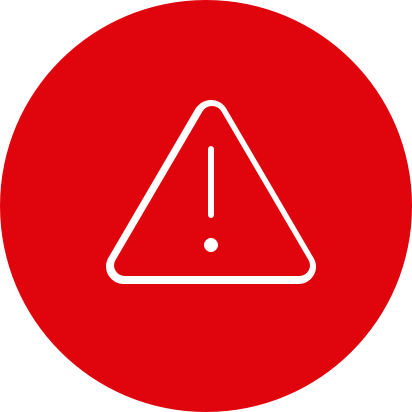 Land-based or maritime drug interdiction for mass quantity opioid exposure
Usability and Simulated Real-World Use Scenarios
Two human factor validation studies were conducted to validate the user interface of Naloxone Auto-Injector 10 mg for law enforcement officers, emergency medical services personnel, and military personnel using simulated use scenarios and post-simulation interviews. Overall, all seventy-five participants were able to successfully deliver a simulated Naloxone Auto-Injector 10 mg dose to either a victim or themselves and answered all critical knowledge task questions correctly3.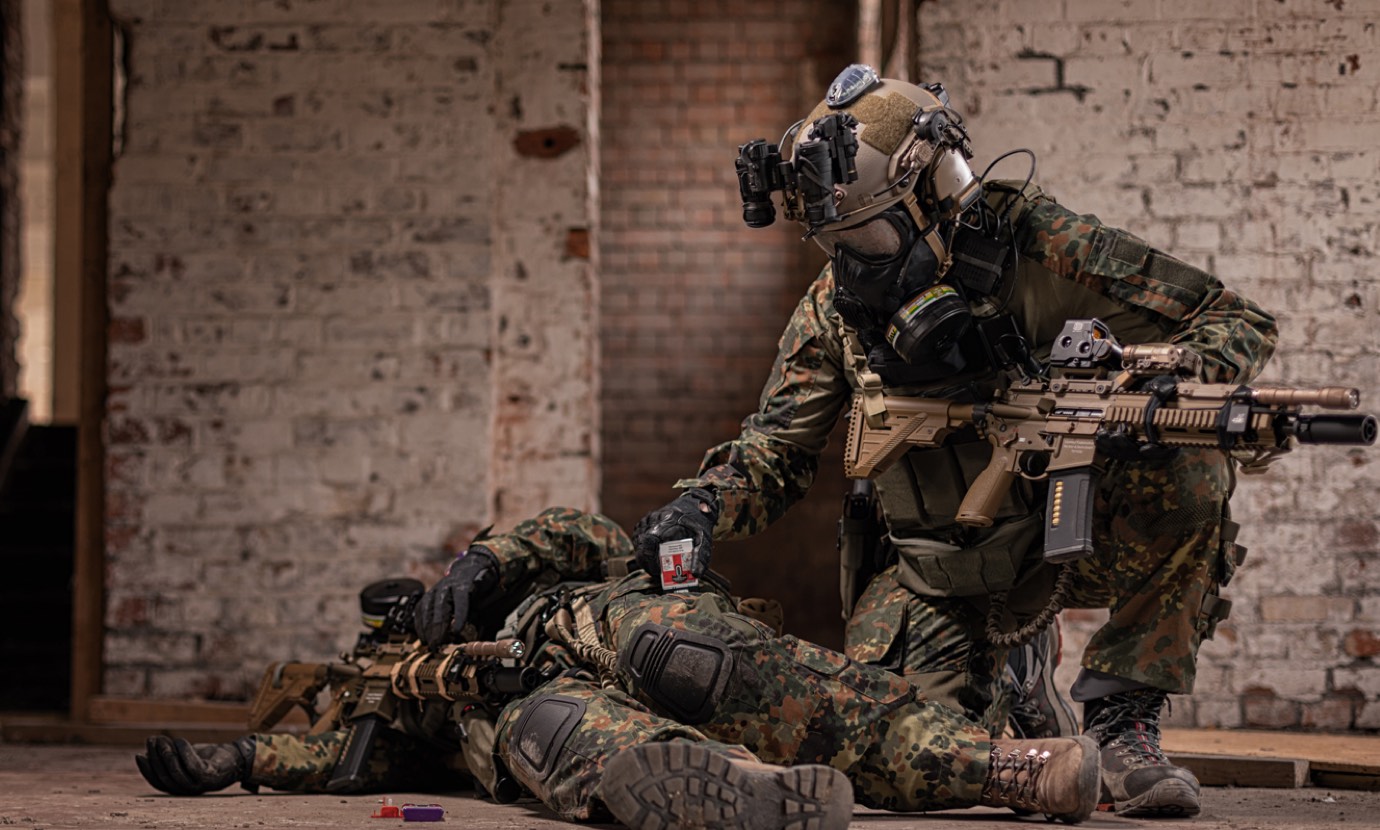 STUDY ONE:
Sixty Law Enforcement & Emergency Medical Services Personnel
Untrained participants – half of whom where experienced with a trainer for a similar autoinjector – were instructed to administer NAI 10 mg to an opioid overdose victim (manikin) in a simulated sports bar/recreational area.
The testing environment included variables aimed at inducing stress (e.g., low lighting, flashing disco lights, loud music, beeping that increased in frequency and loudness, live patron bystanders).
100% Completed a Simulation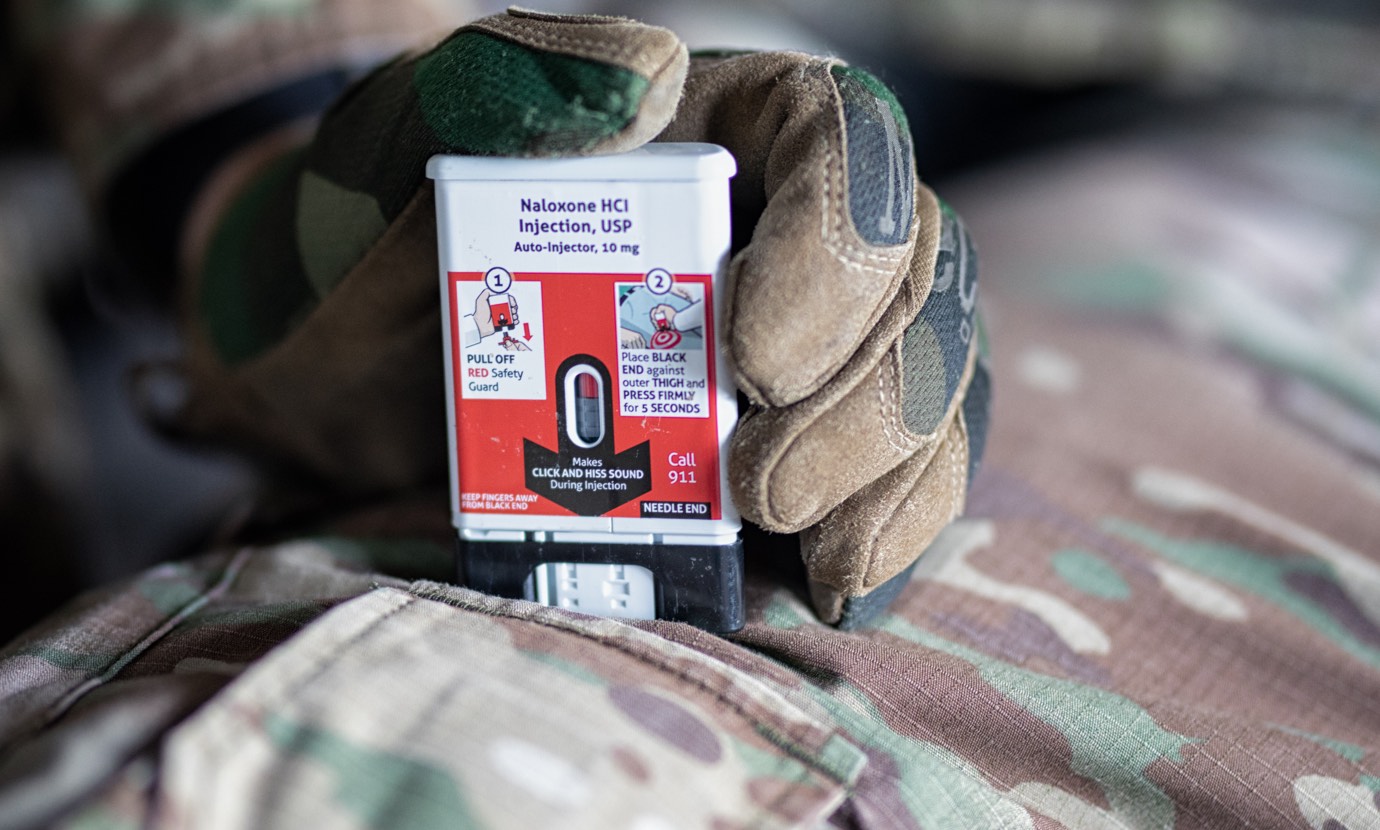 STUDY TWO:
Fifteen Military Personnel
A week after instructor-led training on NAI 10 mg use, participants were asked to don MOPP4 and administer NAI 10 mg to an unconscious soldier (manakin also wearing PPE) and themselves (due to a breach in PPE) in a simulated scenario where a high-potency opioid had been released in a populated area.
In addition to the challenges inherent with MOPP Level 4 (e.g., impaired dexterity, tactility, visibility), environmental challenges included emergency sirens/alarms, fog, darkness, flashing emergency lights, crowded space, multiple casualties, and beeping that increased in frequency/loudness.
100% Completed a Simulation
Limitations: These studies were sponsored by Kaléo. As this was a simulated use scenario, participants may not have experienced the same level of stress that they might experience during an actual event.
Contact Us For More Information
Contact